Enjoy A New Water Heater In Your Oak Ridge, NJ Home
The kids are on their way to the bus stop. Your wife's getting dressed. Finally, at long last, it's your time to get in the shower. You stand under the steamy stream of water and feel all your muscles somehow relaxing and waking up at the same time. You even feel like partaking of that time-honored tradition - singing in the shower. Soon your full-throated rendition of "Born to Run" is echoing off the tile.
"Cause tramps like us... baby we were born to yyyyeeeeaaaagggghhhhh!!!"
And that, was the precise moment, when you ran out of hot water.
Don't let this happen to you. With a brand-new, high-efficiency water heater installation by Climate Plus, you can rest easy knowing that everyone in your home gets to enjoy their morning showers - and your full concert. Call  (973) 838-3200  today to schedule yours.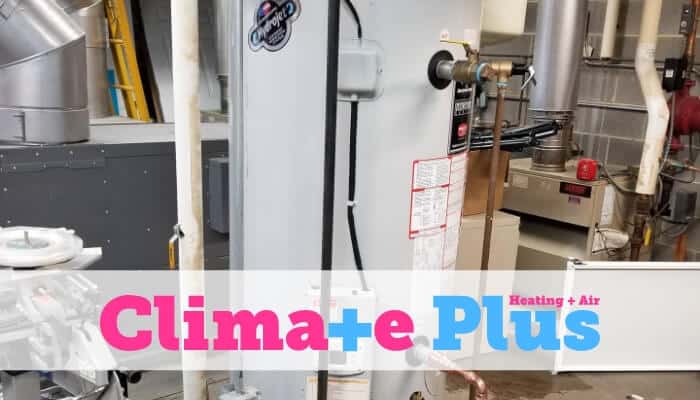 How Do I Know If I Need A New Water Heater?
Well the first sign is when that icy-cold water hits your skin when you least expect it. That could likely mean your existing heater doesn't have the capacity necessary to handle your entire family's needs. But there are other things you can look for that can tip you off it's time to think about a water heater replacement:
It's Old - Most tank-style water heaters can be expected to last anywhere from 8 to 12 years. If yours has celebrated a few too many birthdays, you'll want to start budgeting for a newer version.
It's Uneven - Do you find that your water spends a lot of time jumping from hot to cold to hot to cold again? Chances are your heater can't maintain an even heat level, so it's got to go.
It's Expensive - Has there been a sudden, inexplicable leap in your energy prices? We can offer one explanation - as your water heater ages and its efficiency drops, it uses more and more energy to hold the same amount of heat.
It's Leaking - What, you've never visually inspected your water heater? Well first, you should do that. Second, if you do and you see it's leaking water, it may be on the verge of failure and it's likely more cost-effective to have it replaced.
Do You Install Tankless Water Heaters?
Absolutely! In fact, if you're replacing your water heater, we can't recommend a tankless unit enough. They're more energy efficient, take up way less space and most importantly - they provide hot water on demand. That's right. With the right capacity system for your home, you'll never run out of hot water again. Did you just pass out from excitement? We understand, take yourself a minute. When you've recovered, contact one of our experts so you can learn more about this innovative and glorious technology.
Schedule Your Water Heater Installation Today!
Your hometown pros at Climate Plus use the best licensed plumbers in the business to give you a smooth and worry-free water heater installation experience. All you have to do is tell us when and where. Send us a message online or call  (973) 838-3200  today!