Enjoy A Cool & Comfy Climate In Your Oak Ridge, NJ Home With Our Air Conditioning Services
When the sun's blazing in the thick of summer and the mercury is nearing triple digits, you've got two choices: either head down the shore and jump in the ocean or retreat into the cool, refreshing comfort of your air-conditioned home. Is there anything more relaxing?
Just as Jason Lee said in the New Jersey-set film Dogma, "no pleasure, no rapture, no exquisite sin greater... than central air." That's why it's important you trust your air conditioning services to a company that understands how vital it is to have a chilly oasis to escape to when it's time to beat the heat. That's why it's important to call Climate Plus.
When it comes to keeping it cool, there's nobody better. Our experts stay on the cutting edge of the newest, energy-efficient technologies and techniques so no matter how hard the sun is beating down, you're staying cool and comfortable inside. If you're ready to "chill out," call us at  (973) 838-3200  today.
AC Service FAQs
What maintenance should be done on a home AC unit?
Regular maintenance of your AC unit is essential to ensure its efficiency and longevity. Some basic maintenance tasks that should be performed include cleaning or replacing air filters, checking and cleaning the condenser coils, checking and tightening electrical connections, lubricating moving parts, checking refrigerant levels, and testing the thermostat. It is also important to have your AC unit inspected and serviced by a professional. By performing these maintenance tasks, you can help prevent breakdowns, extend the life of your AC unit, and ensure optimal cooling performance.
How often should I get an AC tune-up?
It is recommended to get an AC tune-up at least once a year. Ideally, it is best to schedule a tune-up before the start of the summer season when your AC will be in high demand. Regular maintenance can help identify and fix small issues before they become bigger and more expensive problems. In addition to reducing the likelihood of unexpected breakdowns, an HVAC tune-up can improve the efficiency of your system, leading to lower energy bills and a longer lifespan for your equipment. By scheduling regular maintenance, you can help ensure that your HVAC system is running smoothly and effectively all year round.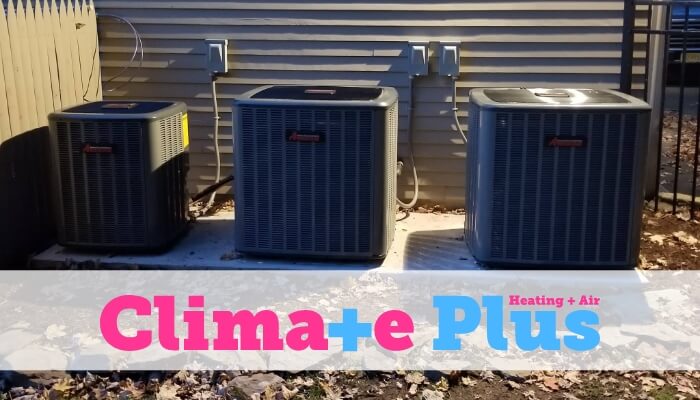 What Air Conditioning Services Do You Offer?
As northern New Jersey's climate experts, our team knows air conditioning inside and out, and offers a full range of services to attend to your every cooling need:
Installation
Technology is improving all the time - new units have higher efficiency, produce cooler air and use less power, saving you money in the long run. If you've got an older system that needs a facelift or you're working on new construction, we can get you the right system, installed the right way.
Repair
Air conditioners are complex systems, so there's always the potential for something to go wrong - and when it does, you might find yourself melting in the heat. Keep your sweat and stress to a minimum by trusting us to diagnose what's wrong and provide the right solution.
Maintenance
The surest way to guarantee your air conditioner will be ready to fight back against the heat is by performing regular maintenance tune-ups to ensure peak operation. Through our HVAC maintenance plans, you can get scheduled, annual maintenance service that provides reliable cool and peace of mind.
Cool Off With Climate Plus
Having reliable cooling in your home isn't just nice - if the heat surges high enough, it can even be a matter of safety. You want to make sure your system is ready to go so you can keep your home on ice however hot it gets outside - and the best way is to make Climate Plus your partner in cool. Send us a message online or call  (973) 838-3200  to schedule your consultation today!