Keep Your Oak Ridge, NJ Home Warm & Toasty With Our Heating Services
It gets cold in New Jersey. Really cold. Feel-it-in-your-bones cold. So cold the Jersey Devil can get replaced by an abominable snowman. When that wintry weather blows in for the season, you need to know that your furnace is ready to go - because nobody wants frostbite for Christmas. To ensure your home can stay heated and inviting, you need expert heating services from a team of professionals that can handle any mission you give us - just like the team at Climate Plus.
Whether you've got a system that's starving for attention or you're ready to upgrade to a newer, more energy-efficient unit, we've got you covered. Give us a call today at  (973) 838-3200  to let us know what you need, and we'll be immediately on the case.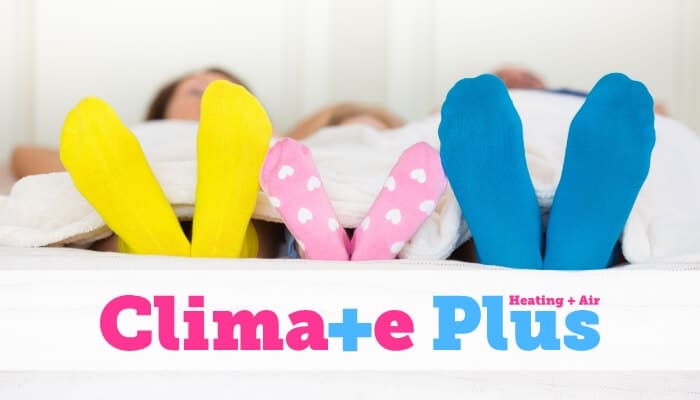 What Heating Services Do You Offer?
All of them. We know to survive our winters, you've got to have reliable heat, and we wouldn't be taking care of the good people of the Garden State if we weren't prepared to tackle any heating-related job:
Installation
Do you have a new construction, or are you looking to update your aging unit? You've come to the right place. The success of a heating system is entirely dependent on determining the right system for your home's exact layout and size - our experts will work with you to determine the best options, then install your choice with trustworthy professionalism.
Repair
Ever been awakened in the middle of the night by a literal cold chill running up your spine? It can happen if your furnace goes out unexpectedly. When you need repair, you need a contractor that will take the time to examine your system top to bottom so we diagnose the real problem and provide the real solution. That's why you need us.
Annual preventative maintenance can be the difference between a system that hums along doing its job all year long and one that has a catastrophic failure right when you need it the most. By signing up for one of our maintenance plans, you can enjoy "set it and forget it" scheduled maintenance that keeps your furnace in optimal shape.
Climate Plus Will Leave You Feeling The Heat
When you've had to spend time in the outdoor cold, there's nothing better than the warm rush of heated air that hits your face and tickles your ears when you come inside a home with a powerful, capable furnace. Don't deny yourself that feeling. For all of your heating needs, send us a message online or give us a call at  (973) 838-3200  today!