Heat Pumps Provide Efficient Heating & Cooling For Your Oak Ridge, NJ Home
Isn't it great when you can have the best of both worlds all in one thing? A comfy sofa that pulls out into a bed. A dog that's mean to strangers and loving to your kids. An air pump that will inflate and deflate your tires. Bruce Springsteen and Bon Jovi touring together. When it comes to your home's comfort, that's what you get with heat pump services. Effective heating and cooling, all in one energy-efficient package, keeping you warm when wintry weather washes in and cool when the heat of summer is blazing down.
If you're looking for an excellent and economical way to upgrade your home's HVAC system, a heat pump might be just what you need. These advanced units can do it all, whatever the time of year, simplifying your comfort needs with the perfect two-for-one combo. Contact one of our specialists at  (973) 838-3200  today to learn more.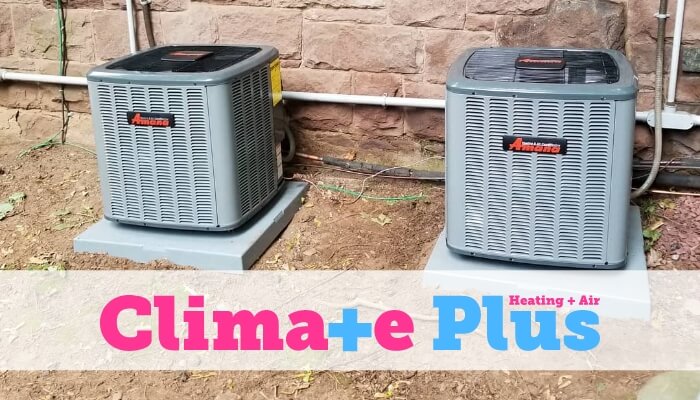 How Does A Heat Pump Work?
A normal furnace or air conditioner works by generating heat to warm the air or pulling heat out to cool the air moving through your home. Heat pumps do an end around on this process. Using electricity, they move heat, transferring it from cooler areas to warmer areas - in the process, the cooler area becomes more cool and the warmer area warms further. When it's cold outside, the opposite happens - the unit transfers any available heat from outside (yes, even in cold temperatures there's heat) and moves it inside to warm your home. Does it seem like magic? Yes. Does it seem too good to be true? Yes. Is it absolutely worth it? Also yes.
It's not just the best of both worlds. They might be the best of all worlds.
What Heat Pump Services Do You Offer?
Whatever type of work you need done on your heat pump, the pros at Climate Plus can do it:
Installation
Interested in adding a heat pump to your home? Whether you're replacing an older model or changing over from a traditional HVAC system, we can help you choose the model and style that's right for your home's unique situation and install it with exacting care.
Repair
Is your current unit a little under the weather? While heat pumps usually have fewer issues than a traditional HVAC system, problems always have a chance of developing - but our experts can diagnose exactly what's going on and give it precisely the medicine it needs.
Heat pumps require less regular maintenance than an air conditioner or furnace, but it's still worth investing in regular upkeep to make sure they enjoy a good, long lifespan operating at peak efficiency. As a member of one of our HVAC maintenance plans, we'll make sure your unit is always at its best.
Do You Have More Questions About Heat Pumps?
Then you need to talk to some experts - just like the ones at Climate Plus. We're here to educate our clients, even if they don't purchase a unit from us, because when it comes to your home's comfort, knowledge truly is power. Contact us online or call  (973) 838-3200  today to schedule your consultation!